Birth Injury Lawyer – Oakland, CA
A birth injury is among the most traumatic events a family can experience. You may have many questions about what might have gone wrong during labor or delivery as a parent of an injured child.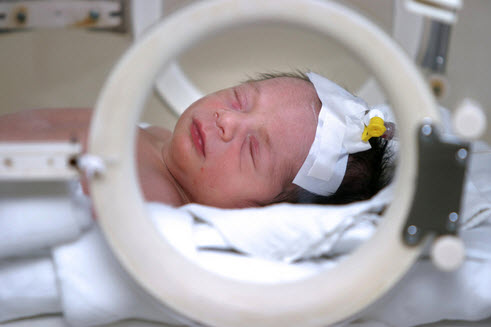 California Birth Injury Attorney
A medical malpractice investigation should be undertaken immediately if your child was diagnosed with a birth trauma-related condition. The Oakland birth injury lawyers at Kleczek Law Office can help you fink answers.
Doctors, nurses, midwives, and other medical professionals sometimes make preventable mistakes before, during, and after a child's delivery. These errors can result in a catastrophic birth injury. Injured children can suffer disfigurement or disabilities caused by medical errors, which may require ongoing care and treatment for the rest of their lives.
Our birth injury lawyers know how to effectively investigate and litigate these highly complex cases. Above all, we are passionate about seeking justice for the families we represent.
Our consultation will allow us to better understand your case. You will need to tell us, for instance, when you first suspected that there was a birth injury. Furthermore, we would like to know how the injury has affected both your child and your family.
These are the step that we will take :
Investigating your case 
Consult with experts 
Make a settlement demand 
File a lawsuit if a pre-litigation settlement cannot be reached
Take your case to trial if needed 
Collect and disburse funds if a settlement or verdict is obtained in your favor
SOME BIRTH INJURIES CAUSED BY MEDICAL NEGLIGENCE
Medical errors that can cause birth injuries include:
Delaying the performance of a Cesarean section (or c-section)
Failing to identify and address problems during pregnancy (infections, pregnancy-induced hypertension or gestational diabetes)
Failing to respond promptly to bleeding or  umbilical cord entanglement
Medication errors or dosage of medication errors
Miscommunication between doctors and nurses
Misusing a vacuum extractor or forceps
Neglecting to properly monitor the mother's or baby's condition after birth
Premature delivery complications
If any of these events occurred before, during or after your child's birth, medical malpractice may have contributed to their injury. Legal action can help you obtain the answers you deserve about what went wrong and caused your child's birth injury as well as seek full and fair compensation for the harm you have both suffered.
COMMON TYPES OF BIRTH INJURIES
Brachial Plexus Injuries 
Cerebral Palsy 
Collar Bone Fractures / Shoulder Dystocia 
Extracranial Injuries 
Facial Nerve Palsy 
Intracranial Hemorrhage 
Perinatal Asphyxia – A child can suffer permanent brain, lung and kidney damage if the flow of oxygen through the blood stream to the child's brain is disrupted. 
Spinal Cord Injuries – The spinal cord is the collection of nerves that extend from the base of the skull to the lower back. If a baby's spinal cord becomes compressed during delivery, it can cause paralysis (loss of feeling and movement in the limbs) or neurological damage.
It is your right to pursue a claim against the medical professionals responsible for harming your child if their negligence results in one of these injuries.
Oakland Birth Injury Attorney
If you suspect that your child has suffered a birth injury and want to file a birth injury claim, contact my law firm for a free initial consultation with a lawyer, not a paralegal.
View Our Areas Of Practice
Our Location
Kleczek Law Office
Kleczek Law Office
825 Washington Street,
Suite 301
Oakland, CA 94607
510-663-7102
Map and Directions