Products Liability Lawyer – Oakland, CA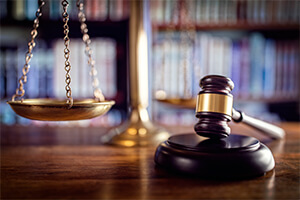 Have you or a loved one been injured by a defective product? The public has a right to use and purchase safe goods. Product manufacturers and designers may be liable if their product is defective or dangerous. Product liability cases are a way to change dangerous products into safe ones. I have been successful in helping clients injured by unsafe products secure compensation for their injuries.
Contact an experienced Oakland product liability attorney at Kleczek Law Office. Contact our law firm to schedule a free initial consultation.
Manufacturers and sellers of dangerous products are strictly liable for your injuries. This means, if the product is dangerous, the manufacturer and seller are liable for your injuries, whether or not they knew it was dangerous. My firm handles all types of product liability cases, including:
Tire blow-out
Car seat malfunction
Defective medical device
Faulty medical equipment
Drug recalls
Unsafe construction equipment
Unsafe industrial equipment
These are technical cases that require engineers to testify and expert witnesses. I have the resources necessary and a vast network of professionals that I utilize when taking on these complex cases.
Contact an Experienced Defective Products Attorney
If you have been injured by a defective product, contact my office for a free initial consultation with a lawyer, not a paralegal.
Kleczek Law Office is conveniently located at 8th and Washington, located in the historic Ratto's building in old Oakland, California. You can find easy street parking (though the meters are strictly enforced). BART stops only two blocks from my office.
View Our Areas Of Practice
Our Location
Kleczek Law Office
Kleczek Law Office
825 Washington Street,
Suite 301
Oakland, CA 94607
510-663-7102
Map and Directions