Construction Accident Lawyer – Oakland, CA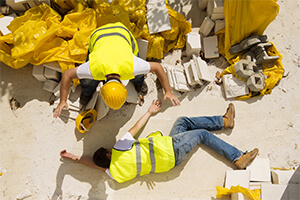 Construction and industrial sites are some of the most dangerous places to work and are often the cause of serious injuries to the workers and the people passing by or visiting. If you, or a loved one has been injured on an unsafe construction site, an experienced lawyer can help you get the full amount of compensation that you deserve. If you are a worker, you may not be limited to worker's compensation.
Protect yourself and your family. Contact an experienced construction accident attorney at Kleczek Law Office. Contact our law firm to schedule a free initial consultation.
Accidents on construction sites and industrial plants are often catastrophic and can be fatal. At my law firm, we handle all types of accidents, including:
Falls from ladders
Falls from scaffolding
Defective products or machinery
Falling debris
Oil refinery accidents
Just because you are on the job does not mean that you are only limited to worker's compensation. If your injury was caused because of the negligence of someone other than your employer — a subcontractor, property owner, product manufacturer — you have a third party claim for your injuries. I have experience investigating construction and industrial accident claims and finding my clients recovery.
Contact an Experienced Industrial Accident Attorney
If you have been injured in a construction or industrial accident, contact my office for a free initial consultation with a lawyer, not a paralegal.
Kleczek Law Office is conveniently located at 8th and Washington, located in the historic Ratto's building in old Oakland, California. You can find easy street parking (though the meters are strictly enforced). BART stops only two blocks from my office.
View Our Areas Of Practice
Our Location
Kleczek Law Office
Kleczek Law Office
825 Washington Street,
Suite 301
Oakland, CA 94607
510-663-7102
Map and Directions