Nursing Home Attorney _ Oakland, CA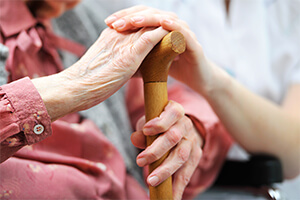 Has a loved one been injured while in the care of a nursing home? We expect nursing homes and assisted living facilities to give our loved ones the care they deserve. Unfortunately, and all too often, these facilities fail to provide the care our elders deserve and the care that is required by law.
Contact an experienced Oakland nursing home abuse attorney at Kleczek Law Office. Contact our law firm to schedule a free initial consultation.
Our elderly loved ones deserve to live their lives with dignity and as much comfort as possible. When a nursing home fails to provide adequate care, or when residents suffer injuries from mistreatment and abuse, they need a strong and experienced attorney to fight for their rights.
I handle all types of nursing home claims, including:
Bed sores
Infections
Falls
Financial abuse
Fractures
Malnutrition
Dehydration
Failure to medicate and monitor
Fraud
Unexplained injuries or pain
Medication errors
Inadequate or unqualified staffing
Physical or sexual abuse
I have been litigating complex accident and negligence claims for more than 15 years. If your loved one has been injured in a nursing home or care facility, retain a lawyer who knows how to help you and get you the compensation that you deserve.
Contact an Experienced Nursing Home Lawyer
If a loved one has been abused or mistreated in a nursing home, contact my office for a free initial consultation with a lawyer, not a paralegal.
Kleczek Law Office is conveniently located at 8th and Washington, located in the historic Ratto's building in old Oakland, California. You can find easy street parking (though the meters are strictly enforced). BART stops only two blocks from my office.
View Our Areas Of Practice
Our Location
Kleczek Law Office
Kleczek Law Office
825 Washington Street,
Suite 301
Oakland, CA 94607
510-663-7102
Map and Directions