Wrongful Death Lawyer – Oakland, CA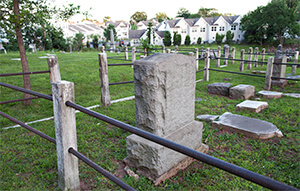 Wrongful death cases are the worst type of personal injury cases because it is the worst type of injury. At the Kleczek Law Office, I help spouses, children, siblings and other qualified relatives bring wrongful death claims on behalf of a loved one whose life was tragically lost because of someone else's negligence. These cases are complex both legally and emotionally. I will guide you through the process using my experience and knowledge. Nothing I can do will ever bring back the life that was lost, but I hope that I can help you and your family live more comfortably and with less stress.
Contact an experienced Oakland wrongful death attorney at Kleczek Law Office. Contact our law firm to schedule a free initial consultation.
All types of personal injury can result in wrongful death, including:
This is an extremely technical process that has strict deadlines and legal requirements. If you have lost a loved one, you need a lawyer who understands the process and has the experience to get you the best possible results for your loss. I understand how difficult this is for you and your family. Let me take care of it for you, so that you can grieve and be with your family.
Contact an Experienced Wrongful Death Attorney
I handle all types of accidents and injuries, including the worst injury: wrongful death. Contact my law office for a free initial consultation with a lawyer, not a paralegal.
View Our Areas Of Practice
Our Location
Kleczek Law Office
Kleczek Law Office
825 Washington Street,
Suite 301
Oakland, CA 94607
510-663-7102
Map and Directions