California RoundUp Cancer Lawyer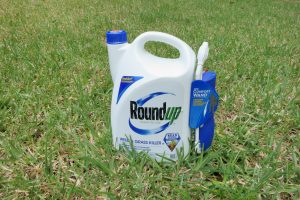 RoundUp Cancer Lawsuits
California RoundUp Cancer Lawsuit Settlements Are Pending.
Time Is Running Out to File a Claim. DO NOT WAIT.
You May Be Eligible to Recieve Compensation.
Call us TODAY to find out if you qualify!
Find Out If You Qualify 
You will receive a FREE case review from an experienced lawyer
There is no cost or obligation
Completely confidential
Thousands of people have filed lawsuits against Monsanto, the maker of RoundUp Weed & Grass Killer, claiming the product causes cancer. Juries in some cases have returned massive verdicts against Bayer AG, which owns Monsanto. The lawsuits claim that Roundup causes non-Hodgkin's lymphoma cancer.
If you or a loved one have suffered cancer potentially related to the use of a RoundUp product, you may be entitled to financial compensation.
Monsanto insists that RoundUp it is not a carcinogen and does not cause cancer, but juries have disagreed.
Recently, a jury awarded RoundUp cancer victims $2,000,000,000 and Bayer, AG announced it will pay over $10 billion to settle approximately 125,000 pending Roundup claims.
Studies have found evidence linking the RoundUp weed killer's main ingredient, glyphosate, to serious side effects and certain types of cancer, including Non-Hodgkin's Lymphoma. Anyone who has used Monsanto's Roundup and later been diagnosed with non-Hodgkin lymphoma or another form of cancer may be eligible to file a lawsuit.
Some Symptoms of RoundUp Cancer
Anemia
Chest pain
Enlarged lymph nodes
Fatigue
Fever
Shortness of breath
Swelling of the belly or abdomen
Weight loss or loss of appetite
Time is limited to join the RoundUp cancer lawsuit! If you or a loved one is suffering from non-Hodgkin's lymphoma cancer after exposure to RoundUp – call us for help and compensation!
Contact A RoundUp Cancer Attorney In California
For a free evaluation of a possible RoundUp cancer case, contact Kleczek Law Office for help. Our law firm handles cases in California and nationwide. Call TODAY to find out if you qualify!
View Our Areas Of Practice
Our Location
Kleczek Law Office
Kleczek Law Office
825 Washington Street,
Suite 301
Oakland, CA 94607
510-663-7102
Map and Directions