Car Accident Lawyer – Oakland, CA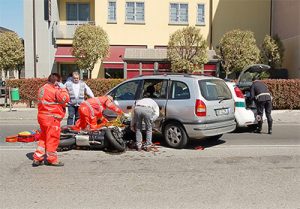 Have you been injured in a car accident? If you or someone you love has sustained a catastrophic injury, or even death, in a motor vehicle accident, contact my firm Kleczek Law Office today. I am an experienced trial attorney who focuses my practice on personal injury and car accident claims. I have years of experience handling catastrophic auto injury cases all over the country.
Protect your rights. Contact an experienced Oakland car accident attorney at Kleczek Law Office. Contact our law firm to schedule a free initial consultation.
If you have been involved in an auto accident, there are a few things you should know:
Don't talk to the defendant's insurance company. Anything you say to the insurance company will be used against you.
Seek medical treatment immediately. It is important that you receive the medical treatment that you need.
Preserve evidence, if possible. Take pictures, write down the police officers' name, gather contact information for any people who may have witnessed the accident.
Retain an attorney. If you have sustained an injury, you need to consult an attorney. You need to understand your rights and the timelines for filing your claim.
Getting the Compensation That You Deserve
When you or a loved one faces tragic loss from a car collision, you need to make sure you and your family are financially taken care of now and into the future. There are many different avenues of recovery that may allow an injured party to recover compensation. At Kleczek Law Office, every possible path of financial recovery is investigated to make our clients whole. I have the experience and drive necessary to ensure every aspect of liability is examined.
Oakland Car Crash Attorney
If you have been hurt or injured in a car accident, contact my law firm for a free initial consultation with a lawyer, not a paralegal.
View Our Areas Of Practice
Our Location
Kleczek Law Office
Kleczek Law Office
825 Washington Street,
Suite 301
Oakland, CA 94607
510-663-7102
Map and Directions