Car Accident Lawyer – Oakland, CA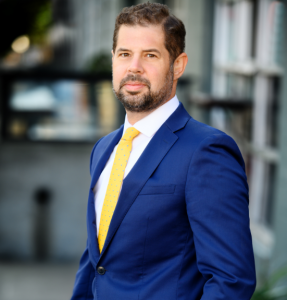 Have you been injured in a car accident? If you or someone you love has sustained a catastrophic injury, or even death, in a motor vehicle accident, contact my firm Kleczek Law Office today. I am an experienced trial attorney who focuses my practice on personal injury and car accident claims. I have years of experience handling catastrophic auto injury cases all over the country.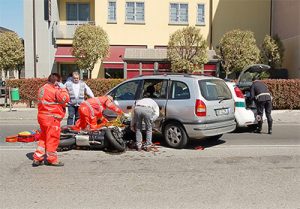 Protect your rights. Contact an experienced Oakland car accident attorney at Kleczek Law Office. Contact our law firm to schedule a free initial consultation.
If you have been involved in an auto accident, there are a few things you should know:
Don't talk to the defendant's insurance company. Anything you say to the insurance company will be used against you.
Seek medical treatment immediately. It is important that you receive the medical treatment that you need.
Preserve evidence, if possible. Take pictures, write down the police officers' name, gather contact information for any people who may have witnessed the accident.
Retain an attorney. If you have sustained an injury, you need to consult an attorney. You need to understand your rights and the timelines for filing your claim.
Getting the Compensation That You Deserve
When you or a loved one faces tragic loss from a car collision, you need to make sure you and your family are financially taken care of now and into the future. There are many different avenues of recovery that may allow an injured party to recover compensation. At Kleczek Law Office, every possible path of financial recovery is investigated to make our clients whole. I have the experience and drive necessary to ensure every aspect of liability is examined.
Negligence in Car Accidents
Have you been involved in a car accident? Was someone else responsible for the accident? In California, if you want to hold someone else liable for your injuries or damages, you must show that they acted in a negligent manner.
Negligence in car accident cases comes in various forms. These include:
Speeding – This not only means having exceeded the posted speed limit but also driving too fast for road conditions. Speeding is one of the leading causes of deadly car accidents.
Distracted driving – This has become one of the most common causes of car accidents nationwide. Distractions may include texting while driving, eating or drinking while driving or even adjusting the controls on your stereo.
Driving under the influence of drugs or alcohol – Drugs or alcohol can cause impairment of many motor skills as well as the decision-making process. You may be unable to react in good time or in the right way when driving under the influence of drugs or alcohol.
Driving while overly fatigued – Driving while fatigued can cause you to be drowsy at the wheel. This is especially a hazard amongst long-haul truck drivers, people suffering from sleep apnea and shift workers.
Lack of maintenance – Accidents may occur as a result of a fault in the vehicle. For example, a commercial truck may collide with other vehicles following the bursting of an old tire that should have been replaced.
Other common types of negligent behavior include tailgating, running traffic lights and failure to yield amongst many others. Proving negligence in car accident cases can be difficult. However, with the help of an experienced car accident attorney, you can build a strong case and improve your chances of getting maximum compensation for your injuries and damages.
Your car accident attorney will help you determine the cause of the accident and who ought to be held liable. It is possible to hold more than one party liable in car accident cases. For example, the owner of a commercial truck company as well as the truck manufacturer may be held liable in a case where faulty parts resulted in the accident.
How a car accident attorney can help?
If you or someone you love has been injured in a car accident, you may be wondering if you should hire a personal injury attorney or not. Anyone that has attempted to seek compensation on their own for a car accident will tell you that even seemingly straightforward cases can quickly become complex. Insurance companies are businesses seeking to make a profit. They will do what they can to avoid compensating as this will reduce their profits.
Seeking to make a claim for a car accident on your own can therefore put your chances of obtaining full compensation or any compensation at all at risk. You can even the playing field and improve the outlook of your claim by hiring an experienced car accident attorney.
There are many ways that an experienced car accident attorney, Oakland, CA from our firm can help.
We'll provide you with advice and counsel throughout
There are probably many questions running through your mind following your car accident. How will you pay your medical bills? How can you start the claims process? Will you get compensation for the months or weeks of work you have lost? How will you support your family if you never fully recover?
You can get the answers to these and many other questions by talking to an experienced attorney. Our attorney will evaluate your claim and determine the best approach for the best outcome. They will provide you with invaluable advice throughout the claims process.
We'll handle all communications with insurance companies
Contrary to what they may seem like, insurance adjusters are not on your side. Their job is to protect the interests of the insurance company they work for. You should therefore avoid talking to the insurance adjuster or any other representative of the insurance company.
From the moment you choose to retain a lawyer from our firm, we will handle all communication with the insurance company on your behalf. This will ensure your interests are considered in negotiations for compensation.
We'll investigate your case to gather the necessary evidence
Insurance companies will deny liability and do what they can to avoid paying any compensation. We'll build a strong case on your behalf to ensure that you get the full compensation or your injuries and damages.
When you hire us, you will gain access to a wealth of resources. These include experienced paralegals, investigators, forensic experts and more. We won't leave any stone unturned in obtaining evidence that supports your claim.
We will negotiate on your behalf
Negotiating for settlement requires skill and experience. Our attorneys have both in abundance. You can rely on us to negotiate on your behalf for the best compensation. When you retain a lawyer from our firm, we'll determine how much your case is worth and ensure you get a fair amount that reflects this.
How long do I have to file a claim after a car accident in California?
Car accidents can be catastrophic. If you've been involved in a car accident that was caused by another party, you have the right to seek compensation for your injuries and other damages. However, it is important to note that there is a time limit for filing a claim for compensation for your injuries.
In California, the statute of limitations for car accidents is two years from the date of the car accident. However, there are exceptions to this. For example, if you were involved in a car accident and the effects of your injuries began to manifest themselves later, the two years will begin from the date of the discovery of the injuries.
It is risky to rely on the two-year deadline no matter how straightforward your case appears to be. You may put your chances of obtaining compensation at risk. It is best to speak to a car accident lawyer, Oakland, CA as soon as possible after the accident. Our attorneys will get the claims process going and fight to protect your rights to receiving just compensation for your injuries and other losses.
Oakland Car Crash Attorney
If you have been hurt or injured in a car accident, contact my law firm for a free initial consultation with a lawyer, not a paralegal.
View Our Areas Of Practice
Our Location
Kleczek Law Office
Kleczek Law Office
825 Washington Street,
Suite 301
Oakland, CA 94607
510-663-7102
Map and Directions