Traumatic Brain Injury Lawyer – Oakland, CA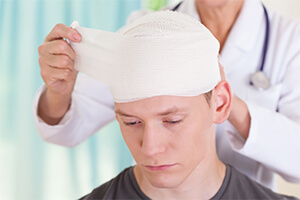 Have you or a loved one suffered brain damage due to someone else's negligence? A traumatic brain injury will affect the rest of your life. It is a serious and long lasting acute injury that can increase in severity. I have extensive knowledge regarding the consequences of brain trauma. I understand that this is a difficult time for brain damage victims and their families. I help my clients obtain compensation for their suffering and medical bills. I will never be able to help fully restore what my clients have lost, but I can help them and their families live more comfortably.
Contact an experienced Oakland traumatic brain injury attorney at Kleczek Law Office. Contact our law firm to schedule a free initial consultation.
Symptoms of Brain Injury
Symptoms of brain injuries are not easily identified and are often missed in the emergency room. Symptoms include:
Short-term memory loss
Loss of balance and ability to multitask
Speech and expression difficulty
Mood changes
Changes in loss of taste or smell
Hearing loss or ringing
Vision loss or blurred
Headaches
Sleep disturbances and insomnia
Seizures
If you suspect that you or a loved one is suffering from any of these symptoms after an accident, immediately seek medical attention.
Contact an Experienced Brain Injury Attorney
I handle all types of accidents and injuries, including traumatic brain injuries. Contact my law office for a free initial consultation with a lawyer, not a paralegal.
View Our Areas Of Practice
Our Location
Kleczek Law Office
Kleczek Law Office
825 Washington Street,
Suite 301
Oakland, CA 94607
510-663-7102
Map and Directions