Personal Injury & Accident Law Lawyer – Antioch, CA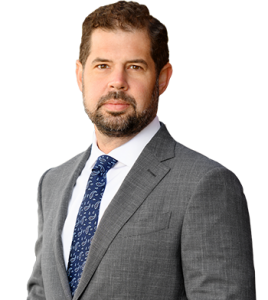 Over $20,000,000.00 Recovered
Get The Compensation YOU Deserve!
We offer client meetings, depositions,
& court appearances via video conferencing.
Attorney David Kleczek helps the people of Antioch, CA when they have been hurt or injured due to the negligence of others. Antioch, CA is located in Contra Costa County in the East Bay region of California, and is home to around 111,000 residents.
If you have been hurt, injured or involved in a motor vehicle accident, The Kleczek Law Office can help you get compensation for your injuries.
COMPASSIONATE PROMPT & PERSONALIZED
At Kleczek Law Office, my focus is simple: Provide results-driven litigation to help individuals. Since 2002, I have been representing people in catastrophic injury claims. I have tried dozens of cases to verdict, and successfully navigated hundreds of clients to advantageous settlements. My philosophy is to prepare all cases as if they were to go to trial. This enables me to be better prepared to negotiate favorable settlements for my clients early on. My experience and insight is invaluable in getting you the compensation that you deserve.
Helping People, Not Corporations
If you or a loved one has been hurt or injured, you need an attorney who is not only experienced but one who cares. This is a difficult time physically, emotionally and financially. At my firm, I take the time necessary to understand your needs and help you through this difficult time in your life.
Experienced & Personalized Representation From a Lawyer You Can Trust
My focus is on representing people who have been injured, or families who have lost a loved one because of someone else's negligence. I am licensed in both California and Illinois, and have tried cases in both states. I have a wealth of experience and knowledge regarding personal injury and accident cases. I handle all types of personal injury cases, including:
OUR AREAS OF PRACTICE
Speak to an Experienced Personal Injury Attorney In Antioch, CA
Contact my office for a free initial consultation with a lawyer, not a paralegal.
PLEASE READ OUR GOOGLE REVIEWS!
Kleczek Law Office
825 Washington Street, Suite 301
Oakland, CA 94607
or
215 G St
Antioch, CA 94509
View Our Areas Of Practice
Our Location
Kleczek Law Office
Kleczek Law Office
825 Washington Street,
Suite 301
Oakland, CA 94607
510-663-7102
Map and Directions